Bralettes We Love
One of our favorite ways to accessorize at Ash & Ash is bralettes! We have a bralette for every outfit and every occasion. Whether you are wanting something more on the casual side or you are wanting some lace support, we have it all. Today I am going to focus on a few of our most popular styles, which come in all different colors. Each style is different and unique, but keep in mind we have more bralette styles in stock at the store as well!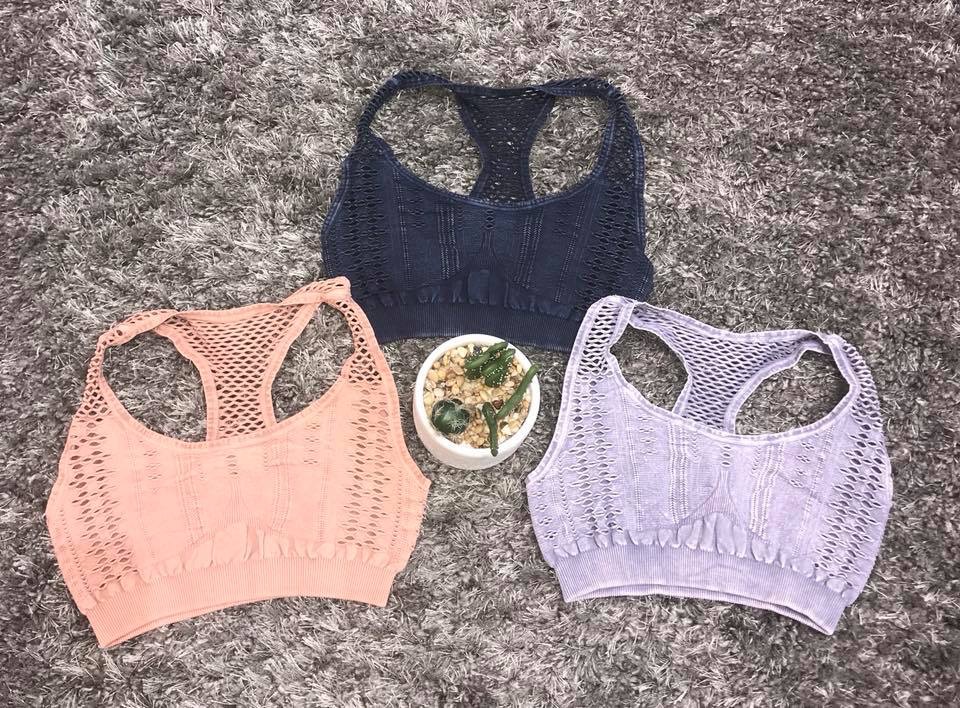 We have a wide selection of bralettes that have thin straps, thick straps, high neck, halter, and bandeaus. There are several different styles that are padded for that extra support. For those ladies out there that like to wear a bra underneath their bralette-- the thicker strapped ones are perfect for covering those bra straps that you don't want showing. The ones we picked for this blog, as I said, are the most popular styles that we carry and they are fan faves for our girls!
The ones above are a couple that have some unique back detail. The first one has criss crosses in the back and then crosses in the front, it comes in several neutral colors. It is the perfect little peep detail with the back being a focal point. The second one is our basic padded racerback. It is comfy and supportive--all in one! The third one features a three strap detail in the back and a nicely textured lace with the halter top. It is a fun take on the halter bralette!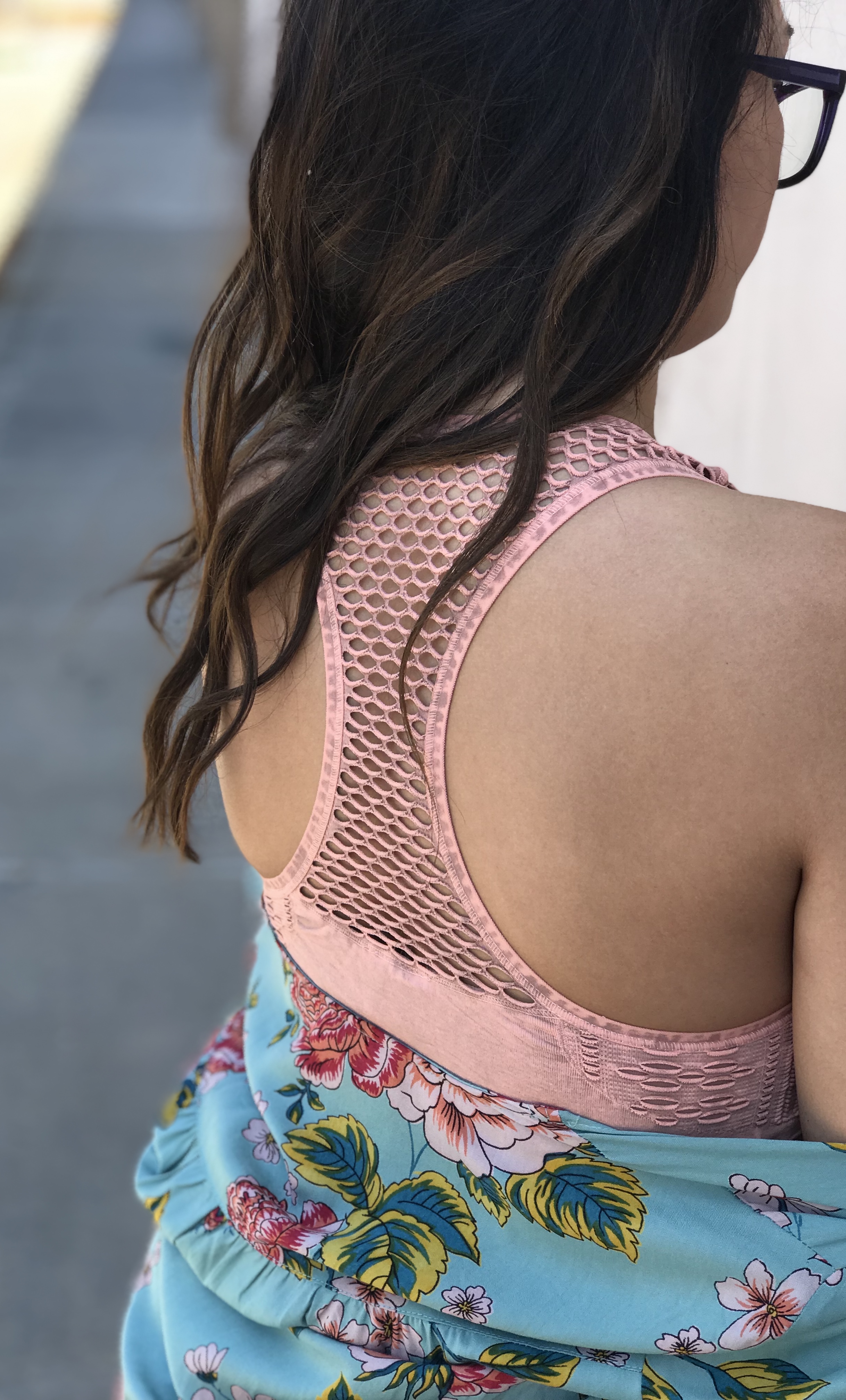 There are so many endless possibilities for whatever you have in mind. Some bralettes run small/medium and medium/large, some of them come small-large or x-large, and then others come one size. All of the different front detail and back details make each piece gorgeous and a must have. We love these barrettes for any and every outfit. Which ones best fits your style?
Tune in next week to see different ways that we style these bralettes and how we like to wear them! Thank you guys for reading!!
XOXO,
Ash & Ash Co.