Our Beginning
Every good thing begins somewhere, our story began with custom jewelry. In 2009, the idea was born and put into production. Since then we have opened two locations and expanded not only our store but what we can do. It is only right that our first blog post is surrounded around what has gotten us to where we are now, handmade custom jewelry pieces.
We can make a variety of different cuffs. Everything about them is customizable. They come small (1/2 inch), medium (1 inch), large (1 1/2 inch) which is referring to the size of the plate. They can be put on one of several leather bands- colors that range from white, black, dark brown, tan, and gold. There are three plate colors to choose from; silver, gold, and copper. The stones come in many colors and you can also pick rivets. The final touch of these bracelets is what you want them to say. We can do any sayings that your heart desires and we can also transfer handwriting from a loved one onto a cuff. The possibilities are endless and they are such great gifts to others or to treat yourself.
On top of cuffs we also make custom hand stamped necklaces, engraved wallet plates, and keychains. There is a little something for everyone!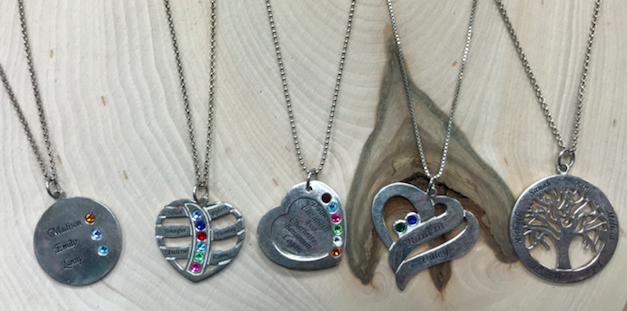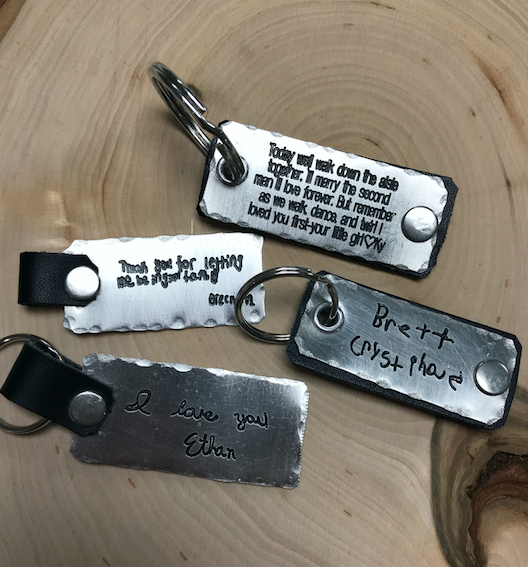 No matter what your reason is behind creating a custom piece you can turn it into your very own unique keepsake. So many designs and possibilities that you can customize and we will create it. You can design online through our website, come in store to either location, through Facebook (@ashashco or @AshandAshCoSouth) or email us ashandashco@gmail.com!
We are so excited to start this blog and have you learn a little more about us each week! Thank you for reading, Happy Monday!!
XOXO,
Ash & Ash Co.